Transform your event with beautiful lighting! Event lighting is the perfect effect to create depth, interest, and drama for your event. You can turn an ordinary event space into a truly unique, vibrant entertaining space with our lighting services. No event or venue is too big or small for us to light.
Types of Events We Provide Lighting For:
Weddings
Proms & School Dances
Private Parties
Corporate Trade Shows
As a full-service event management company, we understand the desire to make your event your own. Even if we do not DJ your event or provide you with other event management services, we can offer our event lighting as a separate service. You still enjoy the benefits of lighting on setting the scenery for your event while hiring the musician or other entertainment of your choosing.
Event Lighting Effects
High Tech Events can customize an uplighting service to fit your event's style with millions of vibrant colors to choose from. By placing high-intensity, no-heat LED cans at the base of wall structures or evenly spaced along walls it can bring a new look to your event. We can light venues of any size with unlimited placement options.
Some Event Lighting Effects We Offer Include:
Uplighting
UV Lighting
Blacklights
Haze Effects
High-End Lighting
Programmable Lighting
Set the Scene for your First Dance or other key moments in your event.
Matching Wedding or Event Theme Colors
Monogram Projections
Bistro Lighting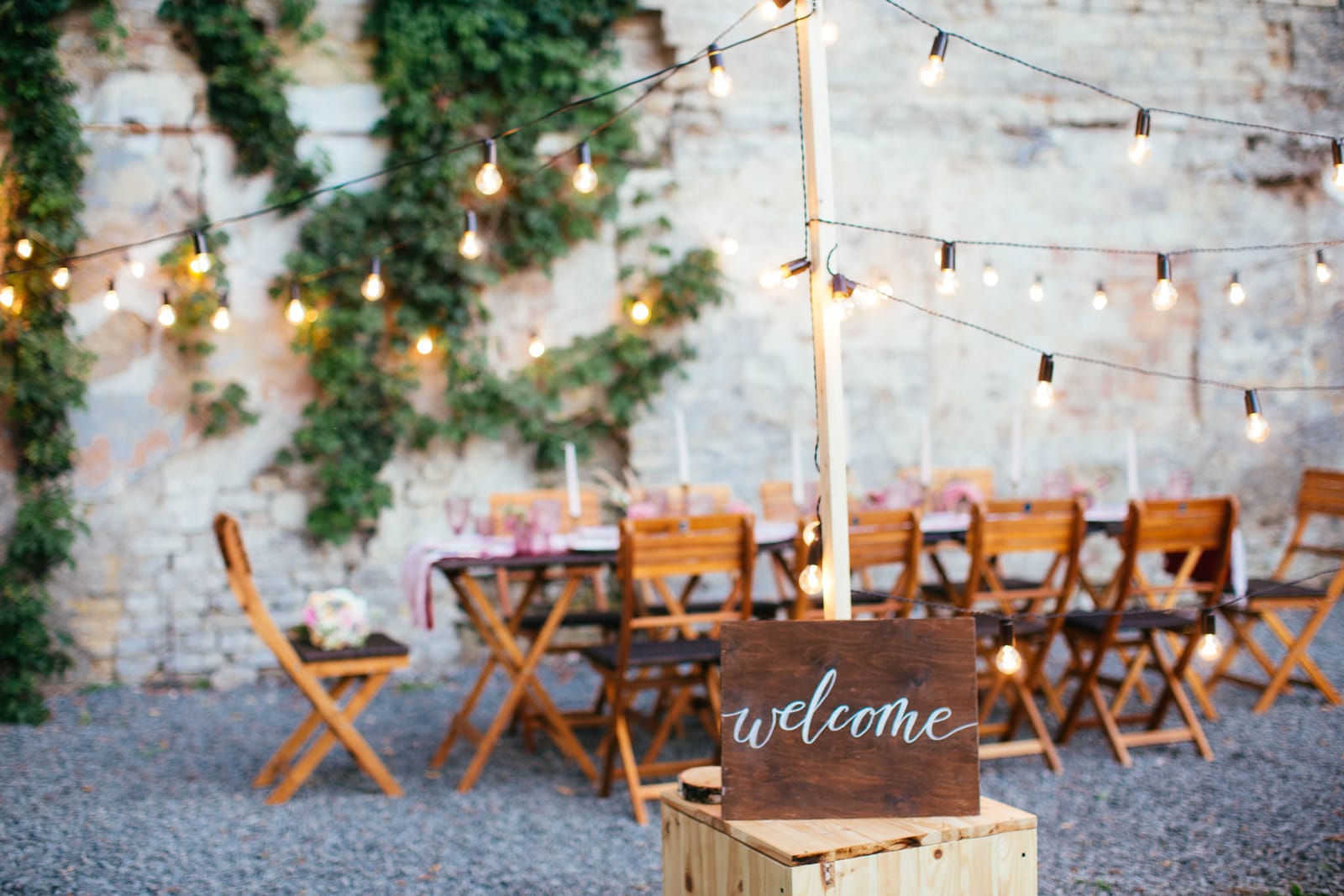 Outdoor Events
If you're holding an outdoor event, High Tech Events offers 1,000 watt High-Intensity LED fixtures for tents or outdoor events. No matter where your event is in New England, we can travel to you.
Event Lighting Safety
Our event lighting is aesthetically pleasing without adding extra heat to your event space. Your guests' comfort and safety matters to us. That is why we use LED lighting that does not give off heat, making it safe to use around children and pets in attendance. As lighting experts, we're fully insured and carry back-up equipment to all events to ensure everything goes according to plan.
Ready to Transform Your Event Lighting?
Your event lighting can create the right mood for your celebration. With nearly 25 years of experience, High Tech Events has just the right lighting equipment and techniques for your event. We are well-known for offering the most advanced lighting show in the state of Maine. Contact us today for a free estimate and transform your next event!