High Tech

Prom & School Dances
We make your prom unforgettable! High Tech Events is Maine's premier mobile disc jockey choice for proms and other school functions. We offer state-of-the-art sound equipment and the most advanced lighting show around. We can travel to any school in New England during prom season.
At High Tech Events, we customize our services to fit your exact needs and requests. Have you ever wanted to host your prom or school dance at the hottest nightclub in-town? Let High Tech Events bring the Club to you!
High Tech Events Offers:
Friendly, Professional DJs
Current Music with Today's Hottest Tracks
Full JBL Sound System
Clean Radio Edits of All Music
Optional Giveaways
Atmospheric Effects
Red Carpet Entrance
Along with hands-on support during the event, High Tech's team can offer full event management. Your senior year is a busy time. We would be happy to make it less stressful and more memorable. We can help to coordinate vendors and handle all aspects of your prom from the music to the lighting and almost everything in between.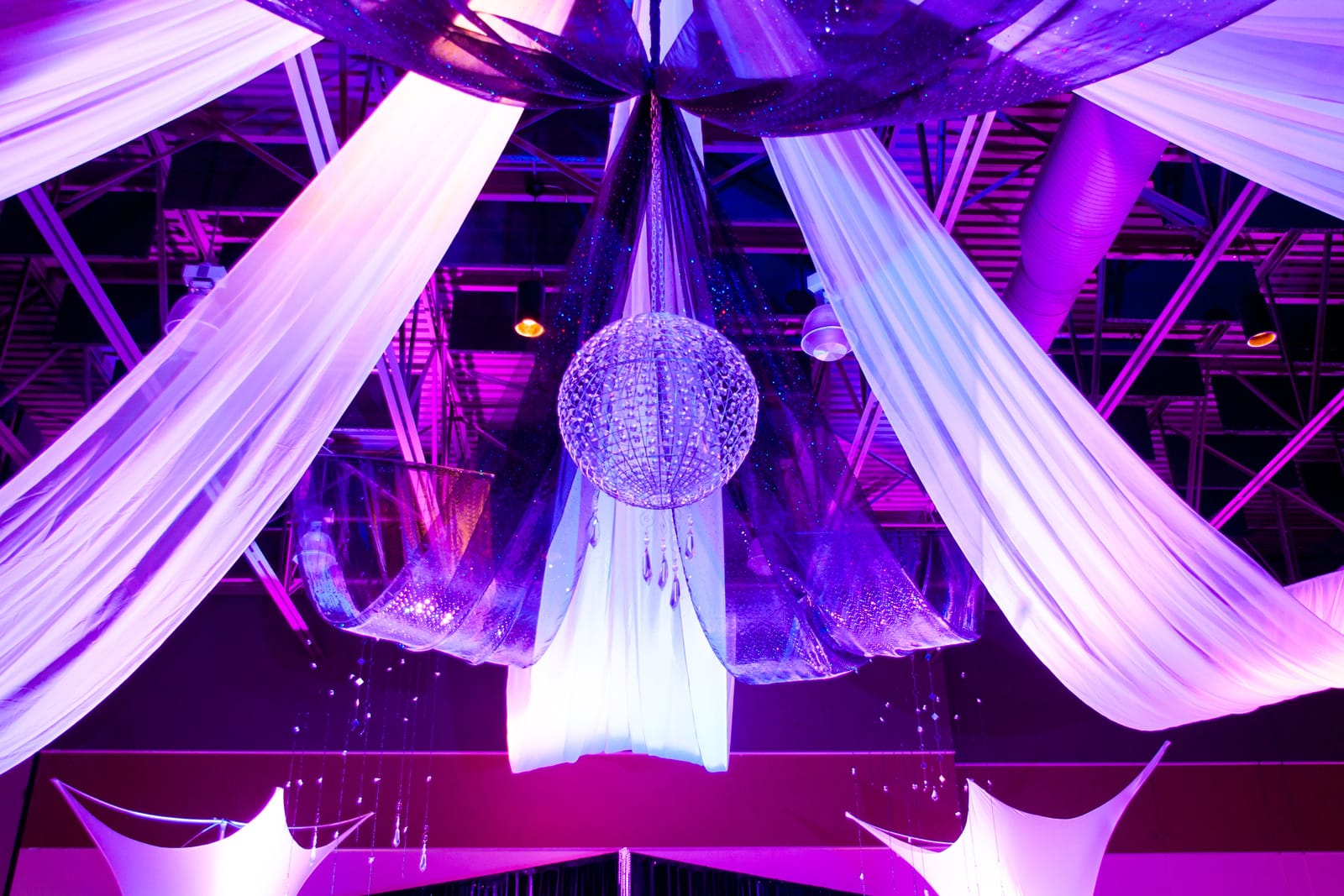 Prom Lighting
Your prom is a once-in-a lifetime event! Set the right mood to celebrate all your class has accomplished with the right lighting. High Tech Events' lighting services can be customized for any event venue and decor, including your prom.
Lighting Services Include:
UV / Blacklight
Automated Lighting
Haze Effects
Photo Booth Rentals
Your senior photos may already be in the yearbook, but you still have plenty of memories to make before school is out. That is why High Tech Events offers photo booth rentals. With open air and enclosed options, we can create the perfect setting for your prom photos that matches your school colors or other decorative elements.
The photos you take in our photo booth are nothing like your parents' prom photos. With our Photo Booth Rental, your classmates can take photo strips from the event home with them. The photo strips can even be customized with your school name, colors, and mascot. Digital copies will be sent after the event to print or post on social media so your friends and family can see them.
Start Planning Your Prom!
Whether you're looking for a full-time DJ at your school or booking your senior prom, High Tech Events can create the perfect night. We take pride in making your event a success. Contact us today for a free estimate and start planning the prom you've always dreamed of.