An experienced wedding DJ can make all the difference in creating a fun reception experience for both you and your guests. At High Tech Events, we work with you to make sure your reception reflects your style and personal taste while still involving everyone.
We know the importance of your wedding day. The entertainment at the reception plays a key role in its overall success. Our wedding reception DJs conduct themselves professionally. They keep the bride and groom posted throughout the entire reception.
Booking The Day of Your Dreams
Once a date is secured, we set up a free consultation to discuss the details of your special day. At this time, we go through the flow of the event. During your planning process so many questions can arise and things can start to get stressful. The High Tech Events team is there for you!
Whether you're meeting with a vendor early in the morning or have a random question in the middle of the night, feel free to contact us. If needed, we can set up another consultation. We want you to be at ease during this planning process, so feel free to contact us. We can make suggestions or help with any confusion.
The Day of Your Wedding
We will be at your event 2-3 hours before the scheduled start time. This allows time for sound calibration and programming of lighting equipment. As a full-service events management company, we can handle all aspects of your big day from the lighting to the music and nearly everything in between.
Our team can even provide hands-on support throughout your wedding day. As you arrive at the reception, we will be right there to greet you. We can help to place guests in correct positions, arrange the wedding party, and announce you into the reception hall.
During the night, we treat your guests with respect. Our DJs can take any requests. We take pride in making your event a success. Understanding that every wedding is different, we make sure your wedding is done your way!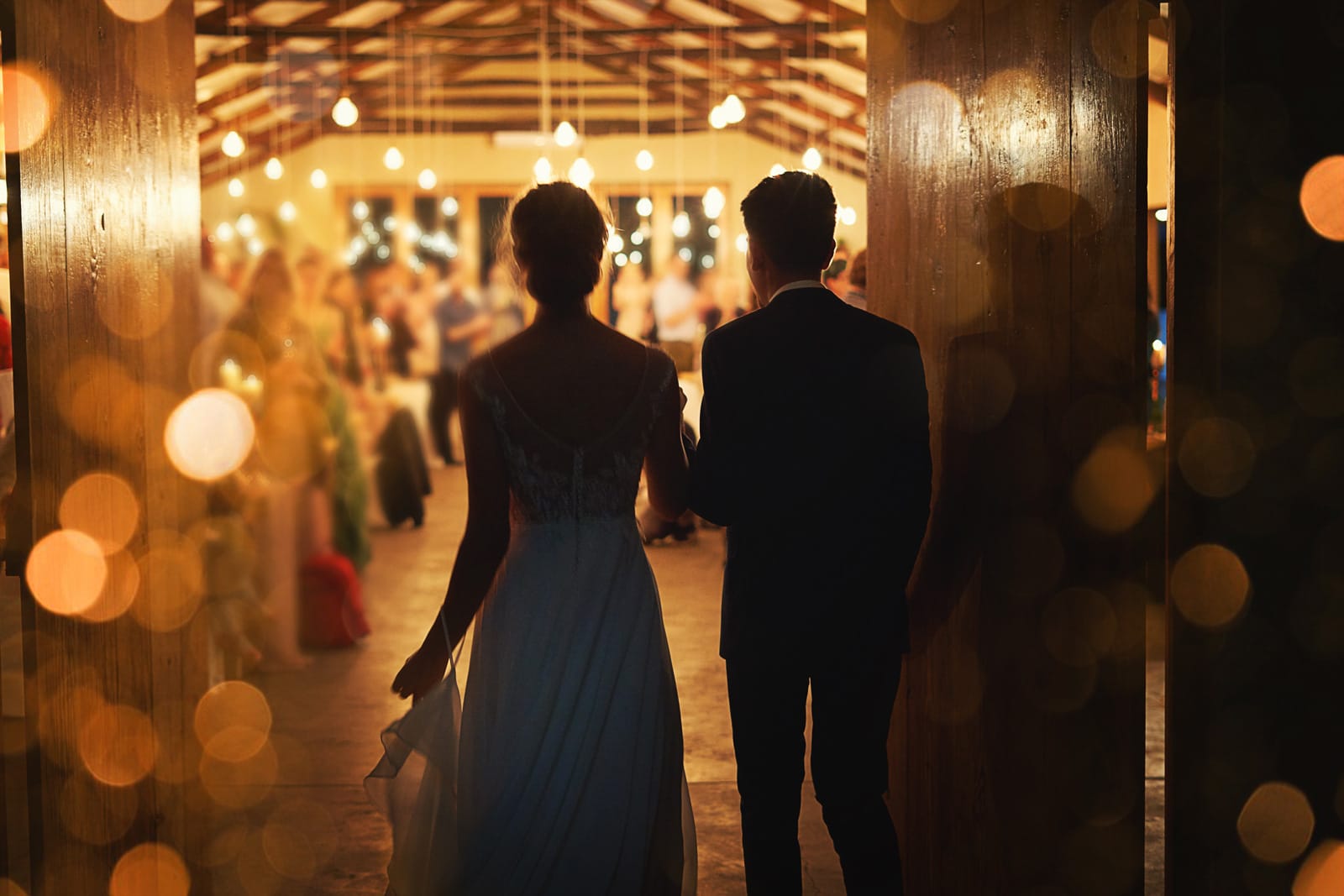 Destination Weddings
Maine uses the 3,500 miles of the Atlantic Ocean as a border to the state. Many couples seek out Maine's beautiful coast to enjoy their very special day. High Tech Events is your best choice for a Maine Destination Wedding DJ.
We are based in Bangor, Maine. Our location in the middle of the state means we can travel throughout the state of Maine and New England to your destination wedding. Whether you're planning a coastal Maine beach wedding or a winter ceremony at a Vermont ski resort, we can be there!
Planning your event from out of state can be sometimes difficult when researching the right photographer, cake, and flowers. High Tech Events simplifies planning. We provide you with all the tools necessary in arranging your key events throughout your wedding reception.
With nearly 25 years of experience, we've built relationships in the wedding industry. We can match you with just the right local services to make your big day a success. With unlimited phone correspondence, we promise to respond promptly to your every need. We want to make you feel confident in the decision to choose High Tech Events for your wedding entertainment.
We Help You Plan The Perfect Wedding
Once you decide High Tech Events is right for you, entertainment will be crossed off the list! We can answer any and all questions regarding services provided. Please contact us with any questions before booking. We offer a free consultation to all of our couples. It's just one way that we make your wedding day a success!